Resident Evil 4
Remake is a re-imagining of the 2005 then-GameCube exclusive,
Resident Evil 4
. The game since went on to virtually all other platforms and is still to this day cited as one of the most revolutionary and important games of all time. Thus, news of a remake was met with some trepidation as well as excitement from the fans and critics alike; Capcom had to get this right.
The game was released worldwide on March 24th 2023 on PC (using the Steam platform), PlayStation 5 and Xbox Series S/X (The game is also supported on the older PlayStation 4 consoles). It was met with critical acclaim with some calling it the best remake of all time, and even standing on its own as one of the best games of all time.
The game runs on the RE Engine, a feature-rich game engine which Capcom have used since
Resident Evil 7: Biohazard
. The graphical effects, reliablity and fast load times demonstrate that the engine remains at the cutting edge.
The storyline and characters follows the original - albeit with some extended sequences and slightly different outcomes. For example,
Ada Wong
is featured more prominently in the main story thread, rather than her having her own specific, separate storyline. Also,
The Merchant
offers vastly more side missions to complete for unique rewards, something which was not explored very much in the original.
All characters, enemies and locations return from the original and encounters are fought in very much the same way. This was intentional, as Capcom were very careful not to tinker with the formula too much. However, one large departure was now giving
Leon
the ability to move whilst shooting - something not possible in the original game. Enemy AI has been overhauled so that they close in on
Leon
at a more aggressive rate, to counter-act the more relaxed gunplay. There are also a small handful of new enemies which did not feature in the original (although reportedly they were all designed for the original and were simply cut from the game at the time).
The structure of the game also follows the original, being divided up into chapters which end in a results screen. After completing the game, the player is able to keep their inventory and optional progress on an additional playthrough, at the expense of an S rank being unobtainable. However, completing the game also unlocks Professional Difficulty - an extremely challenging mode only for the most skilled players.
On March 9th 2023, a Demo was released named The Chainsaw Demo. This featured the beginning of the game and finished after the first villager attack. It garnered popularity around its release due to the fact that it featured a handful of hidden features and unlocks.
Abandoned Factory Basement
Combat Knife
Kitchen Knife
Boot Knife
Fighting Knife
Primal Knife
SG-09-R
Sentinel Nine
Blacktail
Punisher
Red9
Matilda
W-870
Skull Shaker
Riot Gun
Striker
Bolt Thrower
TMP
LE 5
SR-M1903
Stingray
CQBR Assault Rifle
Broken Butterfly
Killer7
Handcannon
Rocket Launcher
Rocket Launcher (Special)
Hand Grenade
Flash Grenade
Heavy Grenade
First-Aid Spray
Mixed Herb (G+R)
Mixed Herb (G+G)
Mixed Herb (G+G+G)
Mixed Herb (G+G+Y)
Mixed Herb (G+R+Y)
Mixed Herb (G+Y)
Mixed Herb (R+Y)
Black Bass
Black Bass (L)
Brown Chicken Egg
Chicken Egg
Handgun Ammo
Shotgun Shells
Submachine Gun Ammo
Magnum Ammo
Rifle Ammo
Bolts
Gunpowder
Resources
Resources (L)
Velvet Blue
Spinel
Ruby
Sapphire
Yellow Diamond
Emerald
Alexandrite
Red Beryl
Pesetas
Antique Pipe
Brass Pocket Watch
Butterfly Lamp
Butterfly Lamp (Complete)
Depraved Idol
Dirty Pearl Pendant
Elegant Headdress
Flagon
Flagon (Complete)
Gold Chicken Egg
Gold Bar
Gold Bar (L)
Gold Ingot
Ornate Necklace
Ornate Necklace (Complete)
Pearl Bangle
Pearl Pendant
Red Gemstone Ring
Splendid Bangle
Splendid Bangle (Complete)
Vintage Compass
Golden Hourglass
Gold Bangle
Extravagent Clock
Extravagent Clock (Complete)
Mirror with Pearls & Rubies
Mendez's False Eye
Ornate Beetle
Elegant Crown
Elegant Crown (Complete)
Elegant Chessboard
Chalice of Atonement
Chalice of Atonement (Complete)
Elegant Mask (Complete)
Antique Camera
Elegant Bangle
Elegant Bangle (Complete)
Elegant Perfume
Gold Monacle
Lip Rouge
Illuminados Pendant
Golden Lynx
Golden Lynx (Complete)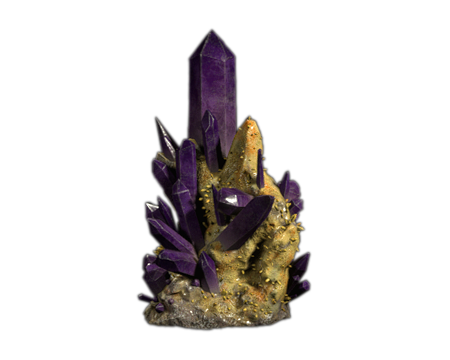 Crystal Ore
Staff of Royalty
Hunter's Lodge Key
Apostate's Head
Blasphemer's Head
Blue Dial
Boat Fuel
Church Insignia
Crystal Marble
Hexagonal Emblem
Hexagon Piece A
Hexagon Piece B
Hexagon Piece C
Insignia Key
Old Wayshrine Key
Wooden Cog
Bloodied Sword
Golden Sword
Rusted Sword
Iron Sword
Lithographic Stone C
Lithographic Stone B
Lithographic Stone D
Crimson Lantern
Halo Wheel
Wooden Planks
Unicorn Horn
Salazar Family Insignia
Cube Device
Lion Head
Goat Head
Serpent Head
Dungeon Key
Checkpoint Crank
Luis's Key
Dynamite
Wrench
Level 1 Keycard
Level 2 Keycard
Level 3 Keycard
Biosensor Scope
Water Scooter Key
Small Key
Tripwire Dynamite
Mission Brief
Crude Charm
Police Officer's Badge
Spanish Cop Hat
Accessory
Blue Medallion
Charred Picture Frame
Illuminados 4:3
Illuminados 4:9
Illuminados 3:2
Illuminados Final Chapter
Target Practice Rules
Merchant Tasks
Scribbles About Dolls
Merchant Tip
When Low on Boat Fuel
Photo of Ashley
Village Records Vol.3
Viper Hunter
Ashley's Phone
Lake Map
Photo of a Family
Consign the Crimson Flame
Notice
Family Portrait
Villagers in the Mine
Portrait of a Priest
Foreman's Log
Notice About Power Supply
Chronicles of Pursuit 3
Emergency LN₂ Showers
Explosive Storage Notice
Laboratory Notice
Parasites and Their Ecology Vol.2
Subject Analysis: Regenerador
Eroded Cave Epitaph
Housekeeper's Memo 1
Clockwork Castellan
Silver Token
Gold Token
Captive Researcher's Note
Case 2002-f: Escaped Test Subject
Soldier's Tripwire
Ashley Graham's Abduction
Krauser's Recording
Photo of Leon
[REDACTED] Case File
Defenses Development
Superior Species Report
Transporting the Amber
Biological Specimen Transfer
Floor Information
Cliffside Epitaph
Methods For Eradicating Las Plagas
Saddler's Animus
Group Photo
Emails
The Amber
I Adam
XV Osmund
Provenance Monolith
TMP Stock
Matilda Stock
Laser Sight
High-power Scope